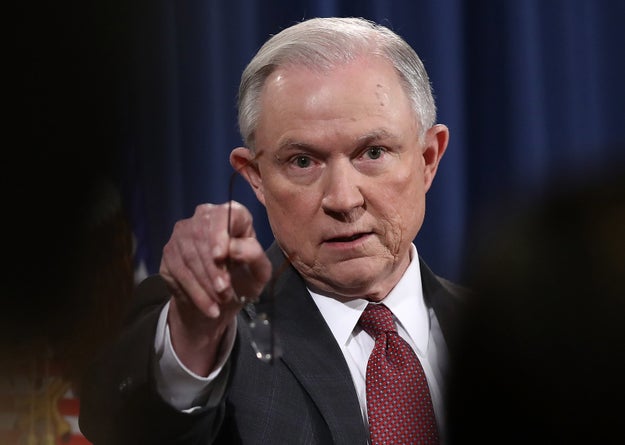 Win Mcnamee / Getty Images
WASHINGTON — The several states, led by Texas, who have been suing the federal government over the Obama administration's pro-transgender policies will be withdrawing their lawsuit soon — a result of the new administration's policy shift — the Justice Department announced in a court filing Thursday.
The news came in a filing at the US Court of Appeals for the Fifth Circuit in which the Justice Department announced it would be withdrawing its appeal of a district court's injunction against the administration's pro-transgender student policies.
Once the appeal is dismissed, per the filing, the states will dismiss their case.
The move comes a week after the Education and Justice departments announced they had withdrawn the prior Obama-era pro-transgender guidance regarding protections for students under Title IX of the Education Amendments of 1972.
On Feb. 10, the Justice Department had withdrawn a request at the Fifth Circuit made under the Obama administration for the district court injunction to be limited during the appeal.
At that time, the joint motion noted, "The parties are currently considering how best to proceed in this appeal."
This is a developing story. Please check back at BuzzFeed News for more.