44 days of hell (thanks paynekillas for the suggestion)
Junko Furuta was a 17 year old highschooler in Japan who attended Yashio-Minami High School in Saitama Prefecture in Misato.
On November 25th 1988, three days after celebrating her 17th birthday, Junko left school at the end of the day and was on her way home. She never made it home however.
On her way home Junko was kidnapped by a group of young men, including a 17-year-old who was identified as 'Jō' and would be later given the surname Kamisaku. They kept her captive in the house owned by the parents of Kamisaku, in the Ayase district of Adachi, Tokyo.
That was the beginning of her 44 days of torture. Junko didn't know her abductors, they had no grudge against her and there was nothing specific that they were after. They attacked her because they could, embarking on weeks of atrocities because they could, and because they wanted to.
To forestall a manhunt, the kidnappers coerced Furuta into calling her mother and telling her that she had run away from home, but was with "a friend" and was not in danger. Kamisaku also browbeat her into posing as one of the boys' girlfriends when the parents of the house where she was held were around, but when it became clear that the parents didn't care either way, he dropped this pretext.

Pictured; Far left: Junko, three of the unidentified abductors and the home in which Junko was taken to and raped and tortured for 44-days. The same home she will eventually die alone in.
Below is a list of tortures Junko went through in the 44 days she was captive, based on evidence found at the scene, autopsy of Junko's body and statements given by the suspects.
DAY 1: November 22, 1988
– Kidnapped
– Kept captive in house, and posed as one of boy's girlfriend
– Raped (reportedly over 400 times in total)
– Forced to call her parents and tell them she had run away
– Starved and malnutrition
– Fed cockroaches to eat and urine to drink
– Forced to masturbate
– Forced to strip in front of others
– Burned with cigarette lighters and set off fireworks in her ears, mouth, vagina
– Foreign objects inserted into her vagina/anus including a still lit light-bulb, burning the inside of her vagina
DAY 11: December 1, 1988
– Severely beat up countless times
– Face held against concrete ground and jumped on
– Hands tied to ceiling and body used as a punching bag until her damaged internal organs made blood run from her mouth
– Nose filled with so much blood that she can only breath through her mouth
– Dumbbells dropped onto her stomach
– Vomited when tried to drink water (her stomach couldn't accept it)
– Tried to escape and punished by cigarette burning on arms
– Flammable liquid poured on her feet and legs, then lit on fire
– Bottle inserted into her anus, causing injury
DAY 20: December 10, 1988
– Unable to walk properly due to severe leg burns
– Beat with bamboo sticks
– Fireworks inserted into anus and lit
– Hands smashed by weights and fingernails cracked
– Beaten with golf club
– Cigarettes inserted into vagina and forced to drink her own urine as the suspects laughed
– Beaten with iron rods repeatedly
– Winter; forced outside to sleep in balcony
– Skewers of grilled chicken inserted into her vagina and anus, causing bleeding.
And yet she'd almost escaped. One time she reached the telephone—but one of the boys caught her just in time and ended the call for help. They punished her by taunting her with a candle flame and finally dousing her legs in lighter fluid and set her on fire, as punishment for trying to run away. She went into convulsions; the boys would later say that they thought she was faking the seizure. They set her on fire again, then put it out. She survived this round.
DAY 30
– Hot wax dripped onto face
– Eyelids burned by cigarette lighter
– Stabbed with sewing needles in chest area
– Left nipple cut and destroyed with pliers
– Hot light bulb inserted into her vagina
– Heavy bleeding from vagina due to scissors insertion
– Unable to urinate properly
– Injuries were so severe that it took over an hour for her to crawl downstairs and use the bathroom
– Eardrums severely damaged
– Extreme reduced brain size
DAY 40
– Begged her tortures to "kill her and get it over with"
– January 1, 1989: Junko greets the New Years Day alone
– Body mutilated
– Unable to move from the ground
DAY 44: January 4, 1989
The four boys beat her mutilated body with an iron barbell, using a loss at the game of Mah-jongg as a pretext. She is profusely bleeding from her mouth and nose. They put a candle's flame to her face and eyes.
Then, lighter fluid was poured onto her legs, arms, face and stomach, and then lit on fire. This final torture lasted for a time of two hours. Junko Furuta died later that day, in pain and alone. Nothing could compare 44 days of suffering she had to go through.

Less than 24-hours later, on January 5th, 1988, the killers hid Junko's body in a 55-gallon drum, then filled it with concrete; they disposed the drum in a tract of reclaimed land in Kōtō,Tokyo.
When her mother heard the news and details of what happened to her daughter, she passed-out. She had to undergo a psychiatric outpatient treatment.
According to their statements at their trial, the four of them raped her, beat her, introduced foreign objects including an iron rod into her vagina, made her drink her own urine and was fed cockroaches, inserted fireworks into her anus, and set them off, forced Furuta to masturbate, cut her nipple with pliers, dropped dumbbells onto her stomach, and burned her with cigarettes and lighters. (One of the burnings was punishment for attempting to call the police.) At one point her injuries were so severe that according to one of the boys it took more than an hour for her to crawl downstairs to use the bathroom. They also related that "possibly a hundred different people" knew that Furuta had been imprisoned there, but it is not clear if this means they visited the house at different times while she was imprisoned there, or themselves either raped or abused her. When the boys refused to let her leave, she begged them on several occasions to "kill (her) and get it over with".
Three of the boys identities were sealed by the court because of their age, even though they were tried as adults. They pled guilty to a reduced charge of "committing bodily injury that resulted in death", instead of the original charge of murder. Jo Kamisaku was released in August 1999, and nearly 5 years later he was arrested and served 7 years for assualting a jealous love-rival and according to others who know him and spent time in prison with him, he had been bragging about what he had done to Furuta.

The Glamour Girl slayer
Pictured above is Judith Dull, an aspiring model, who was murdered by "Glamour Girl Killer" Harvey Glatman. Glatman, also dubbed the ''Lonely Hearts Killer'' was a serial killer active in the 50s. He earned his nickname by primarily targetting young women to be his victims.
Glatman moved to Los Angeles in 1957, where he posed as a professional photographer to lure girls into his hotel room with the promise of work. There, he tied them up, photographed them, sexually assaulted them, and eventually killed them and dumped their bodies in the desert.
Judith, 19 and divorced, showed up at Glatman's under the premise that she would pose for a crime fiction magazine. The picture above was taken moments before Judith would become Glatman's next victim.

Bodies on Mount Everest (final part)
As mentioned in comp 10 and 11 (links below) Mount Everest is literally litered with bodies of people who tried to climb the mountain, but ultimately failed due to exposure, exhaustion, failed equipment, falling accidents or other causes. The bodies are left on Everest because it is too dangerous to bring them down. Occasionally, special expeditions set out to find, identify, move, or cover a body… but they are rarely brought down.
As you can see, exposure and exhaustion is a huge danger on Mt. Everest. The air is thin, and oxygen deprivation is a real threat. Temperatures are so low that frostbite can occur in minutes. Helping someone who is on the brink of death is almost certainly a death sentence for yourself too. Climbers know this, and that is why they often leave behind people who are struggling. Helping is futile.
Because I found this to be an interesting subject, and because each body lying on Everest has his own story, I decided to do some more research. I found two more stories worth sharing after which I'll close this subject.

Shriya Shah–Klorfine (Cause of death: Exhaustion)
Shriya reached the summit in 2012. Supposedly, she spent 25 minutes celebrating her victory before beginning her descent. She ultimately ran out of oxygen and died from exhaustion. Her body is 300m below the summit, draped in a Canadian flag.

David Sharp (Cause of death: Exposure/Exhaustion)
David was a British climber who stopped to rest near "Green Boots" in 2006 (see comp 10 for Green Boots' story). He froze in place and was unable to continue his climb. The controversial thing about David is that over 30 climbers passed him on their way to the top, and noticed he was still alive. Some even spoke to him. However, on Everest, there is little to nothing you can do to save another life. Attempts to help can likely result in the death of yourself and the one you're trying to help.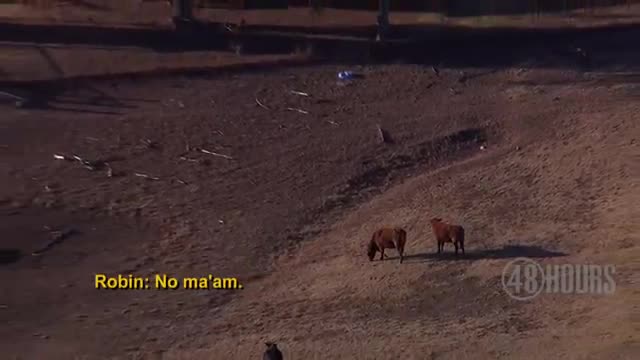 Robin Doan 911 call
In the fall of 2005, a young Missouri man, 23-year-old Levi King, went on a vicious and inexplicable 24-hour killing spree, first shooting an elderly man and his daughter-in-law in the rural community of Pineville, Missouri, then stealing their truck and driving to Texas, where he randomly stopped at a darkened farm house on the outskirts of the small Panhandle town of Pampa.
Dressed completely in black and toting an AK-47, King broke through the back door and immediately went to the master bedroom. He first put three bullets into the body of the home's owner, 31-year-old Brian Conrad. He next fired two shots into Molly, the family's dog. Then he turned his gun on Conrad's 35-year-old pregnant wife, Michell, who was screaming. He shot her five times.
Michell's ten-year-old daughter from a previous marriage, Robin Doan, was at the end of the hallway, crouched by her bedroom door, which was partially open. She saw King walk out of her mother and stepfather's bedroom and head her way. She ran back to her bed and pulled the covers over her head. He stepped into her bedroom, aimed his gun at her, and pulled the trigger. The shot went wide, hitting a pillow, but Robin made a grunting noise and fell to the floor, pretending she was dead. King fell for her act. He turned around, walked into a third bedroom, and shot Robin's fourteen-year-old brother, Zach. King then walked into the kitchen and rummaged around for food before driving away.
Robin remained in her bed for perhaps a couple of hours, listening for a sound, too terrified to move. Finally, as the sun began to come up, she went to the living room, grabbed the family's cordless phone and ran outside to the driveway, where she called 911. What she said to the dispatcher was absolutely heartbreaking:
"Ma'am, there was a shootout in my house. I don't know who's alive in my house." She told the dispatcher her name, adding, "My parents are Michell Conrad and Brian Conrad. My mom is pregnant and my brother is in high school. Please, can you just send somebody out here? I think I'm the only one alive. I'm ten years old and I don't know what to do. I'm scared. . . I so hope my mom is not dead.
I want my mommy. I want my mom."

Playing with dolls
Anatoly Yurevych Moskvin is a Russian academic and linguist from Nizhny Novgorod, Russia. He was arrested in 2011 after the mummified bodies of twenty-six girls between the ages of three and fifteen were discovered in his apartment. After exhuming the bodies from local graveyards, Moskvin mummified the bodies himself before dressing and posing them around his home. Moskvin's parents, who shared the apartment with him, had glimpsed the mummies but had mistaken them for large dolls.
Moskvin removed the bodies of girls aged between three and 12 to fulfill his twisted fantasies. He took them home and turned them into a grisly mummy collection, dressing the bodies and skeletons in stockings and dresses, and even making one look like a teddy bear.

Moskvin, who speaks 13 languages and was described by some as 'a genius', also gave the mummified corpses names and organised birthday parties for them. A video made by Moskvin and found at his apartment by investigators showed a corridor cluttered with wedding dresses and bright, colourful clothes. In a room the camera zoomed in on the faces of the girls' faces, wrapped in light beige fabric. His voice over on the video said: "These dolls are made of mummified human remains." Police said Moskvin also compiled up-to-date information about the lives of each girl he had dug up and printed off instructions on a computer for how to produce dolls out of human remains. His macabre obsession was discovered when his parents visited him after returning from holiday.
After a psychiatric evaluation, it was determined that Moskvin suffered from a form of paranoid schizophrenia. In May 2012, Moskvin was sentenced to court-ordered psychiatric evaluation and has since been held in a psychiatric hospital.

Indrid Cold
Indrid Cold, also known as The Grinning Man, is a purported humanoid entity. His name comes from his tendency to smile at those who encounter him. The Grinning Man is reported to be human-like in appearance, though is commonly associated with UFO sightings and is sometimes believed to be an alien. In his first sighting, he was described as being over six feet tall and wearing a reflective, green suit with a black belt. He had a dark complexion and small, beady eyes set far apart. He was described as not having any nose, ears, or hair. In his second known encounter, his suit was said to be blue instead of green, but still retained its reflective property.
According to reports made by Woodrow Derenberger, the first man to actually come in contact with the figure, Indrid Cold came from a planet named Lanulo in the Genemedes galaxy, and that there were two other "grinning men" by the names of Demo Hassan and Karl Ardo.

Indrid Cold was first seen on October 16, 1966 when two boys, Martin Munov and James Yanchitis, in New Jersey were walking on Fourth Street, when they saw a surreal figure standing near a fence. As they walked closer, the figure was a tall bald man wearing a metal green suit who was staring right at them with a huge grin. The idiosyncratic man chased them until they got away from him. UFO sightings were also reported around the area.
"Jimmy nudged me…and said "Who's that guy standing behind you?" I looked around and there he was…behind that fence. Just standing there. He pivoted around and looked right at us. Then he grinned a big old grin."

On November 2, 1966 in Parkersburg, West Virginia (around the same area and time as the Mothman stories came about), Woodrow Derenberger was driving his way home on Interstate 77 until he heard a crash. Then, an unidentifiable vehicle appeared to land in front of his truck. He described it as a "an old fashioned kerosene lamp chimney, flaring at both ends, narrowing down to a small neck and then enlarging in a great bulge in the center." The Grinning Man came out of the vehicle with a dark tan, and walked up to Derenberger and telepathically said his name was "Indrid Cold" and he meant no harm. Cold said he just wanted to know more about the human race and he would visit Derenberger again. After the encounter, Derenberger stated that Cold revealed he was from the planet Lanulo in the galaxy of Genemedes.
That same night two other men would have a very same enconter on Interstate 74. They described how they would come across an unidentifiable vehicle in the middle of the road, with a figure stepping out of it. Their descriptions matched Derenberger's. Again they talked about general topics just like with the Derenberger encounter. The figure, satisfied with the answers, returned to his vehicle and sped off into the sky.
During the same period in Point Pleasant, West Virginia, the Lilly family had been reporting that poltergeist activity in their home, such as diamond shaped lights. The Lilly's daughter, Linda, was sleeping one night, and awoke to see a man standing over her.
"It was a man, a big man. Very broad. I couldn't see his face very well, but I could see that he was grinning at me. He walked around the bed and stood right over me. I screamed again and hid under the covers, when I looked again he was gone."

After his encounter, Derenberger wrote a book called ''Visitors from Lanulos'' in which he tells about his encounters with Indrid Cold. Derenberger claims to have come into contact with Indrid multiple times and that he has even been inside Indrid's ''ship''. The inhabitants of Lanulos are claimed to have been humans from a different generation who discovered space travel and expanded onto different galaxies. This is why the Lanuloscians have a human appearance. Indrid Cold claimed to return to Earth to open up trade between planets, but that he has come into conflict with governmentsand as of yet had no success.
At the end of the day most people regard the Indrid Cold story as an urban myth, seeing as the only proof that Indrid Cold is real is eyewitness reports. The remarkable thing however is that all reports on Indrid Cold share similarities in terms of what he looked like and that he communicated telephatically. At the moment these sightings were reported however, these weren't well known facts, meaning that people couldn't have matched their stories. So maybe there really is other life out there.
A 30 minute interview with Derenberger, who claimed to have come into contact with extraterrestial life can be seen here: www.youtube.com/watch?v=5HxY4suVjSo

Maury Travis Kidnappings and Murders, 2000-2002
A murderer was prowling the streets of St. Louis County, Missouri. The victims, mostly prostitutes, were abducted, tortured, and strangled to death. By October 2001, the demise of at least ten women was linked to a single killer, but deficient clues failed to yield meaningful leads. It wasn't until the St. Louis Post-Dispatch, a major regional newspaper company, profiled one of the victims, Teresa Wilson, in a news story. Afterwards, they received a suspicious letter. The return address was simply the name of a bondage fetish website, I THRALLDOM, and inside the envelope was two pieces of paper, a letter and a map. The letter was decorated with a southern-style graphic, a beehive depicted among a bouquet of flowers and fruits, behind them a shovel and rake was crossed. Underneath the graphic, a letter was typed in bold red cursive. "Dear Bill nice sob story about Teresa Wilson […] I'll tell you where many others are to prove I'm real here's directions to number 17…"
Read the full letter here: imgur.com/a/ULXVs
The map, printed from Expedia.com, was neatly focused on a specific roadside location where a large, red "X" supposedly marked the site where a dead body could be found. The letter was turned over to police, who then confirmed its validity. The letter offered little clues, but it was the map that interested detectives. Through Expedia.com, who maintains a log of IP Addresses from their visitors, the investigators were able to obtain a physical, home address leading them to the house depicted above. That's where a 36 year old waiter, Maury Travis, seen above lording over a captive woman, resided.

Investigators searched Travis' house, noting the presence of blood splattering sporadically throughout. In the basement they found a dungeon complete with handcuffs and chains and other articles of torment. Nearby a collection of news articles about his crimes was pinned to the wall, along with photos of his victims. Perhaps most notable among the evidence was the existence of at least two video tapes that depicted women in captivity, and one of them documented an actual murder. The tapes offered investigators rare insight into the crazed mind of a serial killer and the final moments of the victimized women. Travis controlled their every move, and every word. In one tape, he's seen standing over a blindfolded female, berating and groping her.
In another video labeled as "Wedding Tape," it starts out with scenes of a legitimate marriage, but only minutes in the joyous occasion it switches to scenes from the basement; therein, a beaten woman stripped of clothes is seen with her hands cuffed behind her, around a beam. Among the nauseating material, an audio excerpt shows Travis forcing a woman to recite, "I love you master. It pleases me to serve you." Travis becomes outraged when she apparently stopped, and as he approached you can hear the victim brace herself for abuse just before Travis strikes her. You can hear the full audio clip here: clyp.it/a0xlpeap
Just before he could be put on trial, in a cell at the St. Louis County Jail, Travis found a way to fashion a noose over the toilet with bed sheets. He then stuffed his nostrils and mouth with toilet paper, pulled a pillow case over his head, and fit the noose around his neck. After tying his own hands behind his back, in one last cowardly act of defiance, Travis stepped off the toilet and hung himself.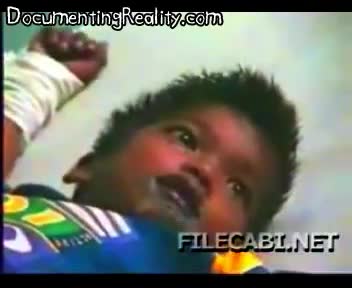 Boy with rabies (might want to lower your volume due to audio quality)
In the video above a young boy can be seen suffering from a late stage of rabies. There's nothing gross or gory about the video. Most of the video is just sad – a boy looking out of it and foaming at the mouth. However there's a second where he suddenly focuses, locks eyes with the camera (or the person behind holding it), and growls like a wild animal. It's so perfectly animalistic. It shows someone who clearly wasn't a person anymore; whoever that boy was before the end stages of rabies, he's not himself anymore. It's quite unsettling.
While not common anymore, rabies is still a very real danger for humans. If left untreated, it can result in headaches, drooling due to paralysis of the jaw, muscle aches, muscle spasms and ultimately death.