Preteen Ryan Gosling + shiny silver Hammer pants = everything.
Graham Norton recently made Ryan Gosling watch some footage of his younger self dancing in a recital, and it's a dream come true.
Graham talked about guests Ben Affleck, Sienna Miller, Emma Stone, and Ryan Gosling's early careers, and even had a couple of adorable old photos to share.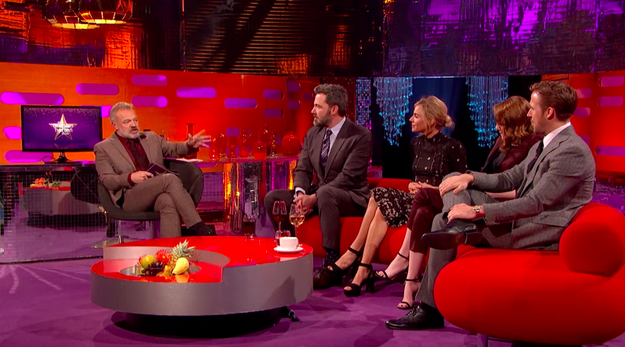 ---