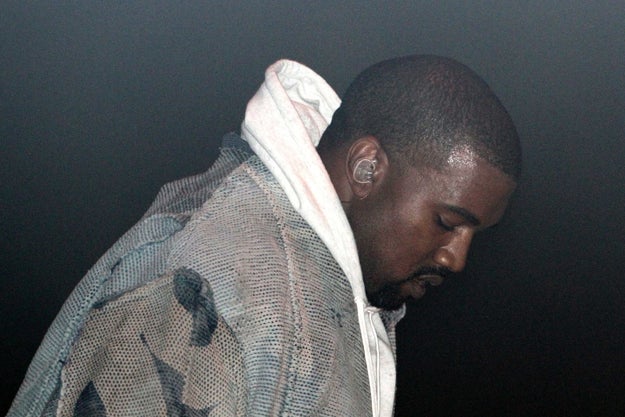 Robb Cohen / AP
More than a week after Kanye West was hospitalized for reported exhaustion, a source close to the situation is refuting reports that the rapper's condition is worsening.
West continues to receive treatment at UCLA Medical Center after being admitted last week for sleep deprivation, dehydration, and exhaustion. But contrary to published reports, West is not paranoid, hallucinating, or delusional, the source told BuzzFeed News on condition of anonymity since they aren't authorized to speak publicly on the matter.
Kim Kardashian West, meanwhile, has been at his side around the clock.
"She has been amazing," the source said.
West was admitted to the hospital Nov. 21 after Los Angeles police officers responded to a disturbance call involving the rapper. That call came one day after he canceled the rest of his Saint Pablo Tour over the weekend following a number of bizarre statements.
An LAPD spokesman told BuzzFeed News officers responded to a call at 1:20 p.m. near West Hollywood at the home of his personal trainer Harley Pasternak "that became a medical emergency call." The Los Angeles Fire Department would only say that paramedics transported a "medically stable" adult male from a residence to a hospital for assessment.
LINK: Kanye West Hospitalized After 911 Call From Doctor
LINK: Kanye West Tour Canceled After Announcing He Would've Voted For Trump