Avacado? Avacay-do? Avacado?
In anticipation of their new movie Doctor Strange hitting theaters tomorrow, we had the film's stars, Benedict Cumberbatch and Tilda Swinton, ask each other really, really strange questions:
So strange, in fact, that it resulted in an amazing impersonation of Donald Trump at a grocery store.
How would one pronounce Benedict's full name backwards?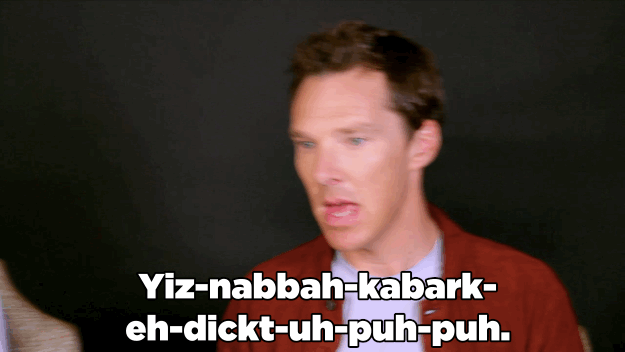 Benedict Cumberbatch: [some really weird gibberish]
Tilda Swinton: I think that was probably correct.
BuzzFeed
---